Fri, 17 February 2017
ZARDOZ
Howdy folks and welcome to the Mancave Movie Review. The is the long awaited, much desired Episode 200 and the great and fantastic film we will be discussing is a John Boorman cult classic known as ZARDOZ. This movie stars the great Sean Connery, John Alderton, the beautiful Charlotte Rampling and enchanting Sara Kestleman.
So this is it, we talked about it for years and here we are. So sit back with a lot of alcohol while Steve, Mark, Ken, Jeff and The Reverend tell you why the penis is evil.
Folks, this is my last show as your host and will be passing the torch. We kicked this off five years ago on a lark never really thinking we'd make it 5 years and 200 episodes. I have had much fun steering the ship but I feel it is time for some fresh leadership. I can't express enough how much I appreciate all of you who have actually spent the time listening to us and participating on the Facebook page and Twitter. It really means a lot and we hope you have gotten some enjoyment out of our very unstructured reviews. I believe the show will go on and I will be popping in from time to time but I am sure you will continue to get some quality mancave reviews.
Ciao
---
Mon, 6 February 2017
SMOKEY AND THE BANDIT
Howdy folks and welcome to Episode 199 where the gang will be talking about Smokey and the Bandit. This great and fantastic film stars Burt Reynolds, Jerry Reed, the irrepressible Jackie Gleason and Sally Field.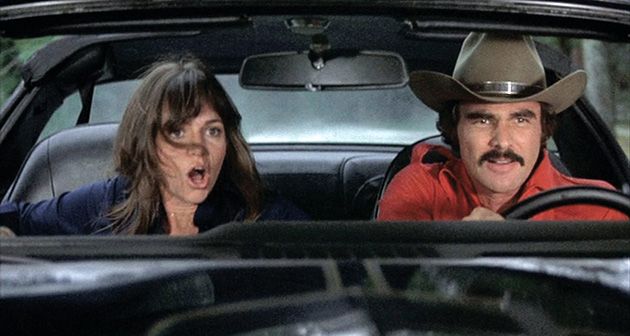 So kick back with a case of Coors while Steve, Mark, Ken, Jeff and the Reverend talk about the good old days when you'd risk jail for a truckload of Coors.
Hope you enjoyed the show. As regular listeners will know we are one episode away from a historic moment in the Mancave Movie Review podcast. Until next time, Ciao!
---