Sun, 9 November 2014
MASH
Howdy folks and welcome to the Mancave Movie Review podcast. This is Episode 132 and today we will be talking about MASH. This great and fantastic film stars Donald Sutherland, Elliot Gould, Tom Skerritt and Sally Kellerman.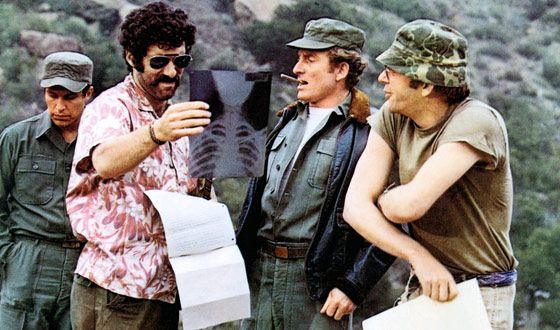 So sit back with some Pabst Blue Ribbon while Steve, Mark, Ken and Jeff talk about surgery, sex and hijinks during the Korean War.
Hope you enjoyed the show. Please visit us on our Facebook page and give us a like and share us with your friends. You can listen to us on Itunes and Stitcher and follow us on Twitter.
---