Tue, 9 June 2015
WATERLOO
Greetings all and welcome to Episode 156 of the Mancave Movie Review podcast. Today in commeration of the upcoming 200th anniversary of the Battle of Waterloo, the crew will be talking about Waterloo. This great and fantastic film stars Rod Steiger, Christopher Plummer and Jack Hawkins.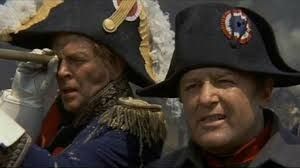 So sit back and relax while Steve, Ken, Mark and Jeff tell you why you never interrupt an opponent when he's making a mistake.
Hope you enjoyed the show and will be back for more. Please visit us on Facebook and share us with your friends. You can listen to us on Itunes and Stitcher and follow us on Twitter.
---