Tue, 8 July 2014
THE MAGNIFICENT SEVEN
Greetings and welcome to Episode 118 of the Mancave Movie Review podcast. Today we will be talking about The Magnificent Seven. This great and fantastic film stars Yul Brynner, Steve McQueen, Eli Wallach, Charles Bronson, Robert Vaughn and James Coburn.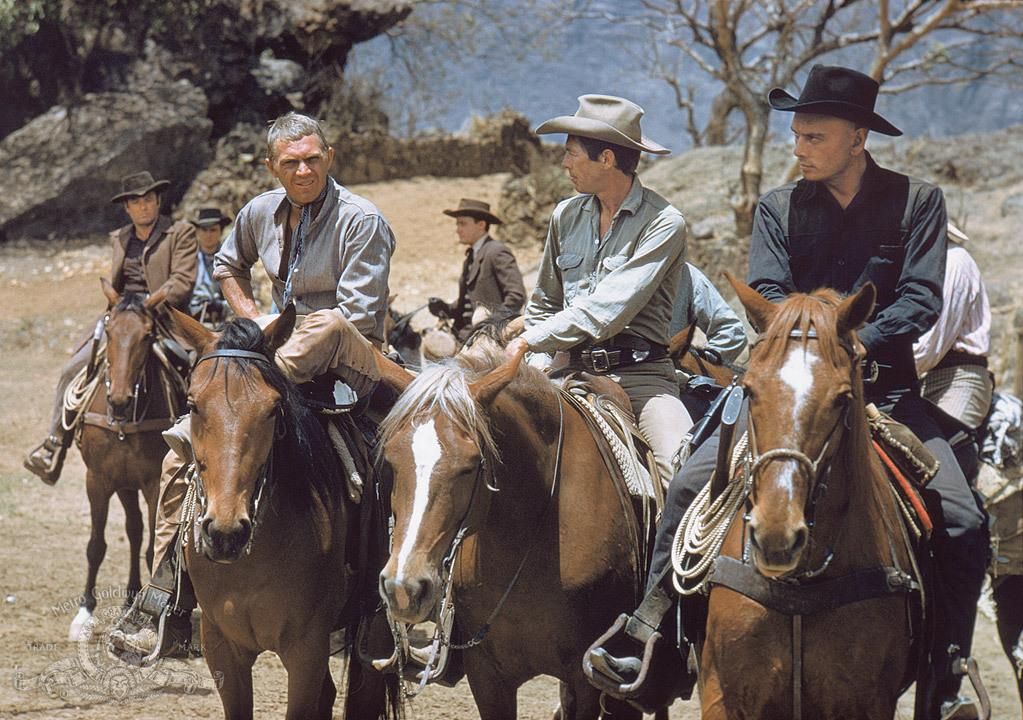 So kick back with a nice bottle of tequila while Steve, Ken, Mark and Jeff tell you how $20 and a hot meal could buy some of the best gunslingers south of the Rio Grande.

Hope you enjoyed the show and will be back to for more Mancave Movie reviews. Check us out on our Facebook page and share us with your friends. You can listen to us on Itunes and Stitcher and follow us on Twitter.
---